Rules Changes will be highlighted at Fall Meeting

The Fall Meeting on Wednesday the 17th of October will focus on the USGA Rules changes for 2019. Also hole in one awards will be presented and the Slate of Officers and Directors will be proposed. Registration has been extended through Sunday the 14th.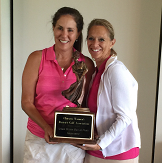 Senior Better-Ball of Pairs Winners Martha Glass and Jill Selati Wednesday, September 05 Riverside Country Club
Riverside Country Club in Riverside hosted this year's Senior Better Ball Tournament to the delight of a very full field. Overall winners, Martha Glass of Briarwood and Jill B Selati of Northmoor won in a tight competition, to have their names engraved on the Senior Better-Ball of Pairs trophy which is displayed at the Golf House. Click for full results.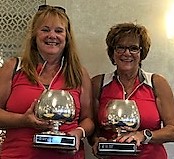 Better Ball

Many thanks to White Eagle for a beautiful day on a challenging golf course. The winners of this year's Better Ball Tournament, from McHenry, are Patti Lolmaugh and Sue Overland with a stunning 59. They are pictured above with the trophies that will be engraved and displayed at Golf House. Complete results are here..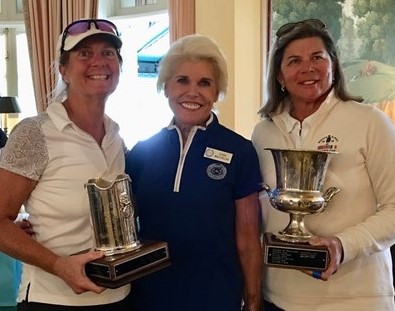 One Day Stroke Play

Onwentsia hosted a beautiful day of golf for this year's One Day Stroke Play. The overall low gross winner was Robin Donnelley of the host club. Overall low net was won by Lynn Castro of Medinah Country Club. Both are pictured above with Diane Mazurczak, CWDGA Tournament Chair. Complete results are here..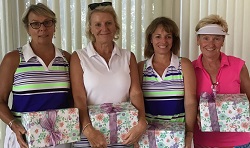 LaGrange: Victors of South Section
Four Ball

Team competitions are winding down and results for each section and photos of the winners are available on the Four Ball Winners web page.