Hole-In-One Award Procedures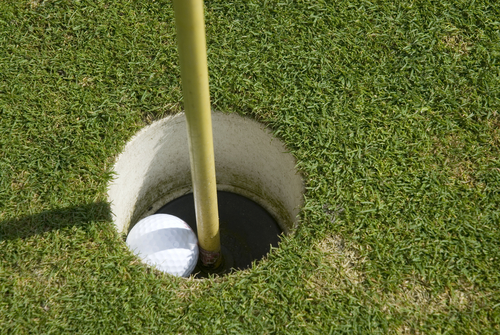 Printable copy of Hole-In-One Award Application


The CWDGA awards a pin to each member club player who has scored a hole-in-one during the preceding golf year (October 1 through September 30). The hole-in-one must be scored as part of a regulation eighteen-hole round of golf, played under the Rules of Golf on any CWDGA member club course. There is no handicap requirement for this award.

As soon as possible after the hole-in-one is scored, the Golf Chair at the player's club must send the CWDGA Secretary Chair a COPY OF THE DATED, SIGNED AND ATTESTED SCORECARD FOR THE EIGHTEEN-HOLE ROUND THAT INCLUDES THE HOLE-IN-ONE TOGETHER WITH THE PLAYER'S FULL NAME, ADDRESS AND TELEPHONE NUMBER.

The Hole-In-One Award presentation is made at the CWDGA Annual Meeting in the Fall to each player scoring a hole-in-one whose score card, name, address and telephone number have been received by the CWDGA Secretary no later than September 30.