2019 Tournaments
Results from 2019
2019 COMPETITIONS
88th ANNUAL CHAMPIONSHIP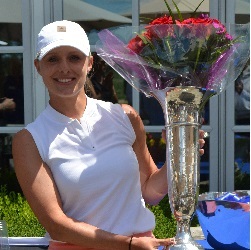 Lauren Meyer of Ivanhoe Club
defeated four strong players to become this year's Champion.

Additionally, a full field produced winners in 7 Flights.

Congratulations to everyone!
For more details, click here: All Winners and Final Results

Many thanks to the Merit Club
for sharing their challenging and beautiful course.
It was enjoyed by all.

FOUR-BALL TEAM PLAY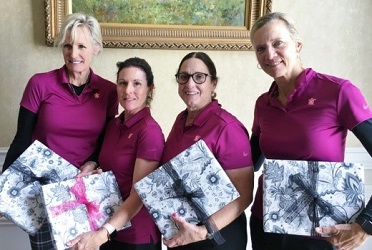 Four-Ball competition has concluded. A boggy summer has ended in success! Northeast Section 4th Division winners are pictured with their prizes at Exmoor. To see results and winners by section: Central Results - Central Winners
Northeast Results - Northeast Winners
Northwest Results - Northwest Winners
South Results - South Winners
West Results - West Winners



BETTER-BALL OF PAIRS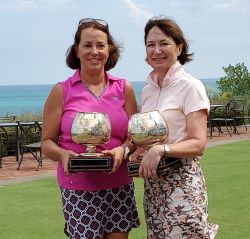 Our 2019 Better-Ball of Pairs Champions are
Susan Kunin of Merit Club and Anne Milling of Indian Hill CC,
with an impressive performance of net 57.

Congratulations also to all the winners from Flights 1 through 8.

Shoreacres CC couldn't have been a more perfect venue
for this sold-out event.
With Lake Michigan as the backdrop, it was both scenic and challenging!

For more details, click here: Flight Winners

SENIOR BETTER-BALL OF PAIRS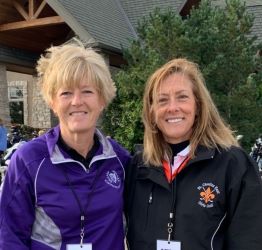 The Senior Better-Ball of Pairs Tournament was Fall golf at its finest.

The 2019 Champions are:
Dana Meadows of St. Charles CC and Sue Ellett of Kishwaukee CC.

Congratulations also to all the winners from Flights 1 through 8.

Barrington Hills CC was the perfect host for this closing event of the season. The players truly appreciated the spectacular golf course,
outstanding luncheon, and warm hospitality.

For a list of Flight Winners, click here: Flight Winners

TOURNAMENT OF TEAM CHAMPIONS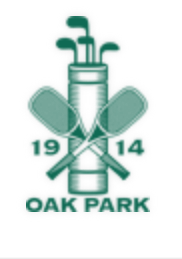 The Tournament of Team Champions is the culmination of the
Four-Ball Matches across five sections.
Congratulations to the overall Division Winners:

Division 1: Jenny Stomberg and Carol Falasz of Ivanhoe CC
Division 2: Kim Figliulo and Doree Hoselton of Edgewood Valley CC
Division 3: Amy Malley and Jamie Schoch of Naperville CC
Division 4: Marilyn Blackmon and Mary Brown of Knollwood CC
More more details, click here: Winners

Our sincere thanks to Oak Park CC for providing
a remarkable venue for this ultimate competition.