FALL MEETING REGISTRATION IS OPEN
This meeting will feature speaker Joseph Estes, who will address winter fitness for golfers We will also vote on proposed revisions to the
CWDGA Constitution
, making changes that reflect current operations of the Board of Directors and elect a
Slate of Officers and Directors
to serve during 2017. Registration begins
here.
TOURNAMENT OF TEAM CHAMPIONS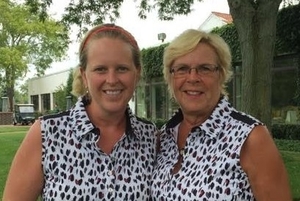 Overall Winners Erica Carlson and Mimi Denoma Thursday, September 8th, 2016 Green Acres Country Club
Many thanks to Green Acres for hosting this last event of the season. The Tournament of Team Champions is the culmination of a season of team play involving over 500 players. To qualify for the event, a team must have won their division in their section. Only 40 players qualified for this four ball stroke play format. Competition was fierce on a difficult layout. Congratulations to overall winners Erica Carlson and Mimi Denoma who posted a 66. To see the winners in all of the flights, click
here
.
SENIOR BETTER BALL OF PAIRS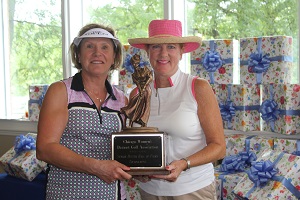 Overall Winners Jane Barrett and Joann Nidetz Thursday, August 25, 2016 Itasca Country Club Despite recent rains and soft conditions, our hosts at Itasca graciously accommodated us in carts. These conditions made for a very long golf course and good scores were hard to come by. In spite of that, our overall winners from Park Ridge Country Club, Jane Barrett and Joann Niditz, posted a team better ball of 64 to earn the right to have their names engraved on the Senior Better Ball of Pairs Trophy displayed at golf house. To see the winners in all of the flights, click
here
.
FOUR BALL MATCH RESULTS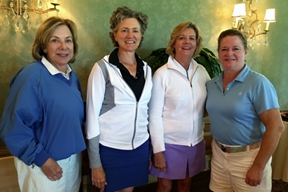 The final results and winners are rolling in for this season's 4 Ball Match Play. Played throughout the 74 member clubs, this event is well attended and great fun. Results will be posted as each section finishes.
Click for results:
BETTER BALL OF PAIRS RESULTS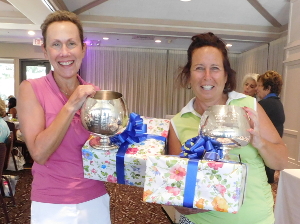 Overall Winners Cindy Bolnick and Bonnie Lasky Monday, June 27 2016 Ravinia Green Summer, at last! It was a gorgeous day for golf at Ravinia Green. The overall winners, Cindy Bolnick and Bonnie Lasky, who are both from the host club, won in a scorecard playoff with Ginny Beacom and Therese Rigas of Oak Park. Both teams finished with an impressive 62. Prizes were awarded for 8 Flights in this full field of 112 players. To see the winners in each flight, click
here
.
ONE DAY STROKE PLAY WINNERS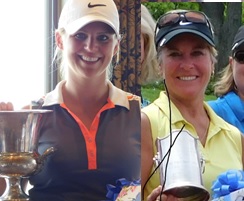 Biltmore played tough today with gnarly rough and very fast greens. Overall Low Gross was claimed by Biltmore member Kelly Carden, on the left, who shot 78. The Low Net Winner was Karri Thiessen, McHenry Country Club, with a 70, pictured on the right. For complete results, click
here
RULES CHANGES FOR 2016
Here is a quick recap of the changes USGA Rules of golf for this year.